A great recipe we make all year long, and the best part is that its healthy and tastes like it isn't.  The key is different types of peppers and layers of spices. And Yes there are NO beans in this recipe.  Try this recipe out, it is amazing.
Ingredients
3 lb – Ground Turkey
3 – Spanish Onion finely diced
2 – Poblano Pepper
2 to 3 – Jalapeno Pepper
3 – Chipotle Pepper from can – diced
2 tbsp – Adobo Sauce from Chipotle can
8 cloves – Garlic sliced
2 – Beer
1 tbsp – Dry Oregano
½ cup – Chili Powder – plus 2 tbsp
2 tbsp – Ground Cumin
1tbsp – Cocoa Powder
1 tsp – Ground Cinnamon
2 – tsp Ground Corriander
1- 28oz  Crushed Tomato
2 cups Chicken Stock
5 tbsp  Extra Virgin Olive Oil
Salt
Procedure
Everything in its place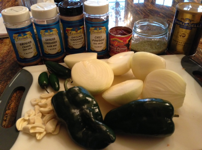 Brown the ground turkey in a large sauce pot – season with salt and 2 tbsp chili powder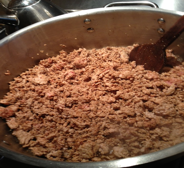 Remove turkey.  Add two more tbsp of olive oil, the onions, poblano pepper, jalapeno peppers and garlic, cook 5 to 7 minutes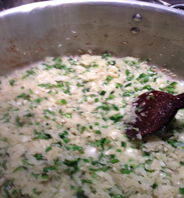 Next add spices, chipotle peppers, and adobo sauce.  Cook 2 minutes more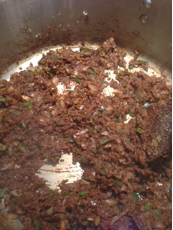 Add the browned turkey back and the  crushed tomato
Add beer, something with flavor
Let beer come to a boil and then add the chicken stock.
Let it simmer and concentrate those flavors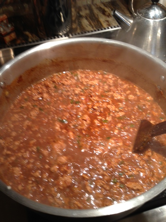 Simmer for 50 minutes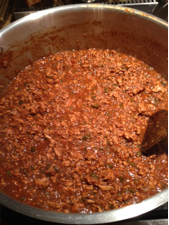 Ready to enjoy.  I like mine with scallions, some shredded cheese and a dollop of sour cream.