I have been eating frittata since I was a little kid. My Mom would make it in the morning and I would take it for lunch at school. The best thing about frittata is that there is no wrong combination of ingredients to make it. Enjoy this recipe for frittata at breakfast, lunch of dinner.
Ingredients
5 Extra large eggs
½ cup grated Romano cheese
1 russet potato – sliced for French fries
4 tbsp olive oil
1-cup asparagus, broccoli or your favorite green vegetable blanched
¼ Spanish onion – diced
1/3-cup ricotta
¼ tsp ground nutmeg
Salt and pepper
Procedure
Turn your oven to broil. Next, in a sauté pan heat 4 tbsp olive oil, and add the sliced potatoes.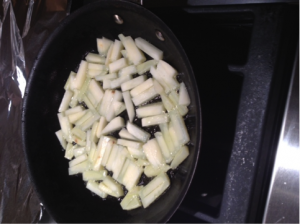 Allow to cook until browned.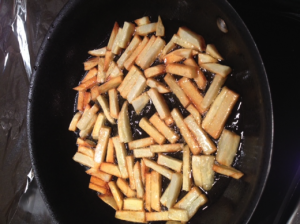 Now add the asparagus and the diced onion and allow to cook a few minutes more.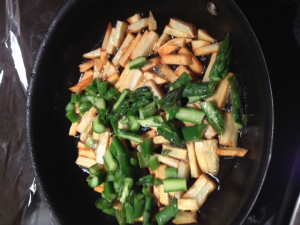 In a bowl beat the eggs, and then add grated cheese, ground nutmeg and salt and pepper.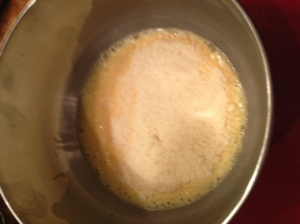 Pour the mixture into the pan and allow to cook until it begins to set. As the eggs begin to set with your spatula move the cooked egg slightly so that the uncooked egg can move into the holes you have made and cook. Now add a spoonful of ricotta in 5 or 6 spots around the pan.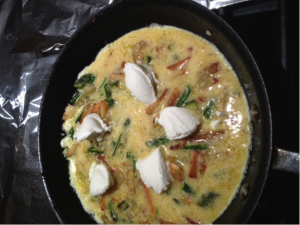 When the eggs on the bottom have set take the pan and put it under the broiler to allow the eggs on top to cook and brown.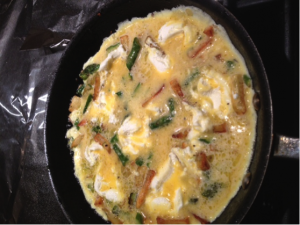 Watch it closely; there are seconds between browned and burned. Put onto a large dish and cut your frittata like a pie. Enjoy it hot, on a roll as a sandwich, room temperature with a salad or cold out of the fridge for a snack.