This recipe is a great twist on oysters. The sweet briney oyster pairs well with the spicy butter.
Ingredients
12 Oysters shucked
1 stick butter softened
1/2 shallot finely diced
2 tbsp olive oil
5 Calabrese Pepper – seeded and diced, if you want it extra spicy leave the seeds
1 Lemon – Juice and zest
2 oz. white wine
1 tbsp fresh parsley chopped
1 tsp Siriacha Pepper Sauce
Salt and Pepper
Procedure
Make the pepper butter. In a saute pan over medium heat, add olive oil and shallots.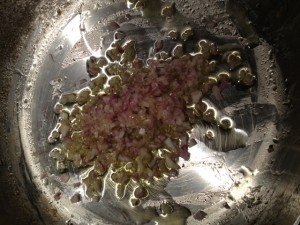 Cook until shallots are softened then add the white wine and reduce.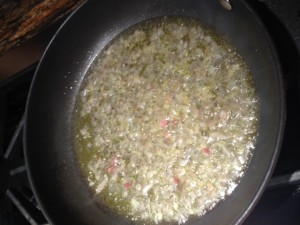 Add the Calabrese peppers, lemon juice and zest, parsley, Siriacha and shallots to a food processor. Pulse until mixture is a fine paste.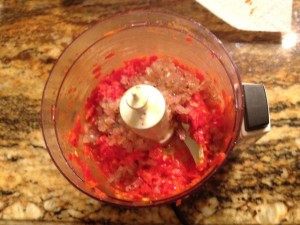 Add the mixture to the softened butter and combine.
If you have trouble combining add all the ingredients back to the food processor and lightly pulse until combined. Scoop the pepper butter onto a sheet of plastic wrap and form into a log shape. Wrap the butter log in the plastic wrap and put in the freezer to harden. Heat your grill to medium heat. Place a ½ tsp of the butter mixture into each oyster and put the oysters on the grill.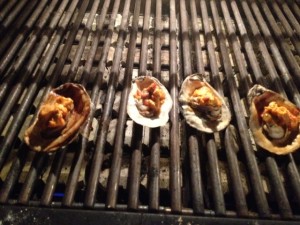 Cook on the grill 8 to 10 minutes. The butter should be bubbling and the oyster warmed through. Serve the oysters on a bed of salt so that they don't slide around. Enjoy!!