This recipe is so simple, so elegant, so quick and so, so delicious.
Ingredients
2 Basa Fillet
½ cup Panko breadcrumb
Zest of ½ lemon
Juice of ½ lemon
1 clove garlic – grated
1 tbsp – dried oregano
1/3 cup white wine
1 tbsp butter
Olive oil
Salt and pepper
Procedure
In a bowl combine Panko, oregano, lemon zest, salt and pepper. Then add just enough olive oil to moisten the mixture. Too little and your topping will me dry, too much and it will be oily.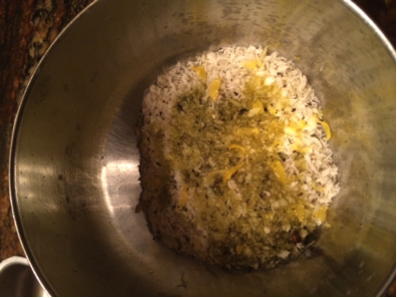 Mix well with your hands or spoon. Put Basa fillet in a small oven safe pan. I actually usually make this in my toaster oven. Salt and pepper the fillet and grate the garlic over the top, half the butter and the lemon juice.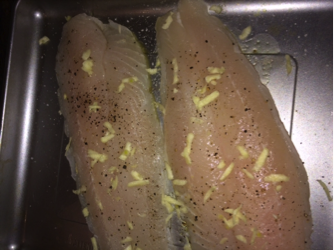 Add the white wine to the pan.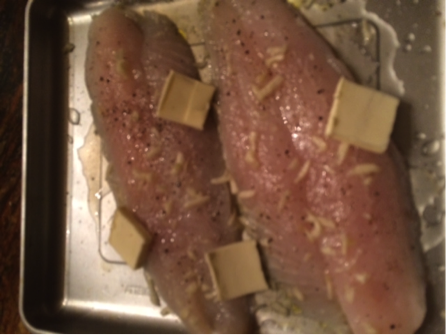 Spoon the panko mixture over the top of the fish. Add the rest of the butter.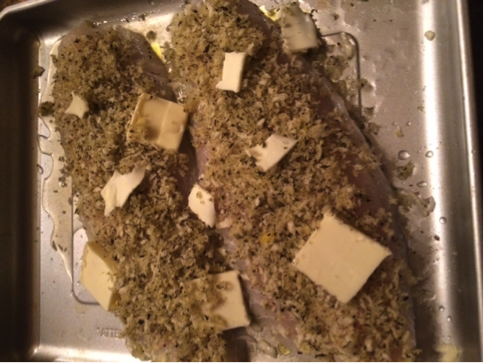 Cook for 8 minutes at 400 degrees. Then switch your oven to broil and cook for just a minute or two so that the topping is a beautiful golden brown.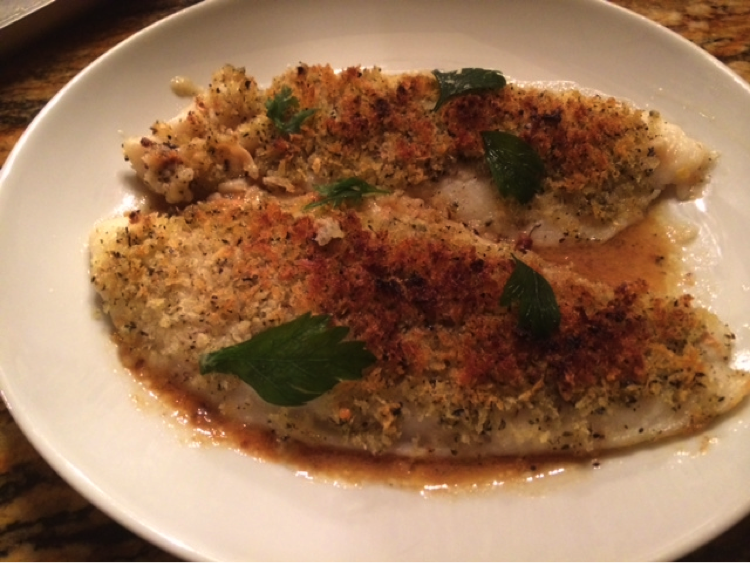 Enjoy!!