Impress your friends and yourself with this elegant easy recipe. The crunchy exterior of the potato with the flaky texture of salmon on the inside, and the mustard sauce brings it all together. Simply delicious.
Ingredients
2 – 8oz Salmon Fillet
2 small or 1 large Russet Potato Shredded
1 egg white
1 tbsp flour
5 tbsp Dijon Mustard
2 tbsp Olive oil
3 tbsp butter
½ shallot finely chopped
1/3 cup heavy cream
juice of 1 lemon
1 tbsp fresh dill – optional
Procedure
In a bowl, combine shredded potato, egg white, flour, salt and pepper.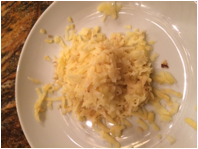 In another bowl combine 2 tbsp Dijon mustard and 1 tbsp olive oil. Dredge the salmon in the mustard oil mixture coating on all sides.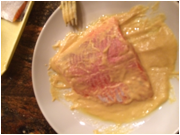 Then put the fillet in the potato mixture and press the potato mixture onto the fillet coating on all sides.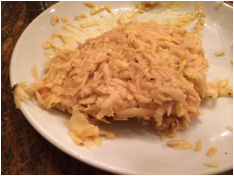 In a large skillet melt 1 tbsp butter and 1 tbsp olive oil. On high heat add the fillet. Allow to cook for 3 to 4 minutes or until the potato is golden brown.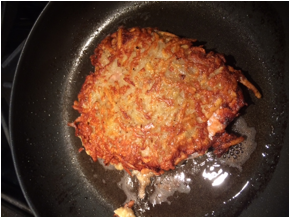 Flip the fillet and cook 3 to 4 minutes more on the other side. To make the mustard sauce, in a small pan melt 2 tbsp butter and the shallots. Next add the mustard, lemon juice, and heavy cream.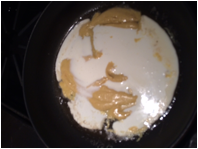 Whisk until well combined and remove from heat. Add the chopped dill at this time if you wish. To serve put some of the mustard sauce in the bottom of a plate and set the crispy salmon on top. Enjoy!!