Light refreshing and flavorful, this is a great lunch salad. Add some grilled shrimp or salmon and it becomes a meal.
Ingredients
2 ripe Avocado – sliced
1 grapefruit – sectioned
1/2 red onion – sliced thin
1 head Boston Lettuce
1 hard boiled egg sliced
1/3 cup Grapefruit juice
½ cup Olive Oil
1 tsp dijon mustard
Salt and pepper
Procedure
Section the grapefruit leaving the pith behind.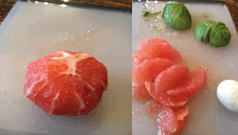 On a plate, put lettuce leaves on the bottom, add sliced grapefuit, avocado, red onion and egg. In a jar that can close add olive oil, mustard, grapefruit juice, salt and pepper. Shake jar until well combined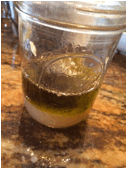 Spoon over salad and Enjoy!!