Cheeseburger with Grilled Pineapple, Bacon and Avocado Crema. This is a great hearty burger sure to impress your guests. There is a variety of textures and flavors making the burger not only look good but taste even better.
Ingredients
4 Chuck Patties
4 slices of your favorite cheese
4 Hamburger buns
4 Slices of Pineapple like a ring
2 ripe Avocado
1 Jalepeno diced
1 tbsp of mayonaise
Juice of 2 limes
Salt and Pepper
Dash of cayanne pepper
5 slices of bacon
Procedure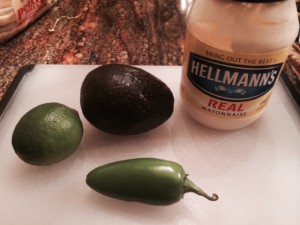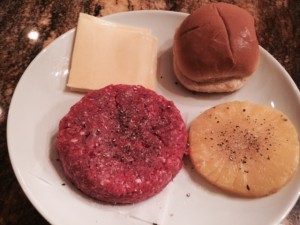 Make the Avocado Crema – In a mixing bowl mash the avocado, add lime juice, diced jalepeno, mayonaise, cayanne, salt and pepper. Mix well until almost smooth.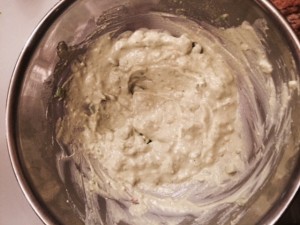 Put in refridgerator until ready to use. Cook the bacon until crisp and set aside. Next grill the pineapple until carmelized and burger to your liking. Toast your buns until just golden.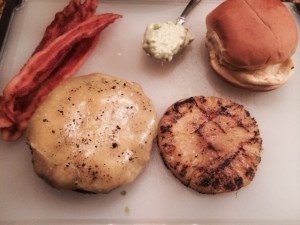 To assemble – Spread avocado crema onto each side of the bun,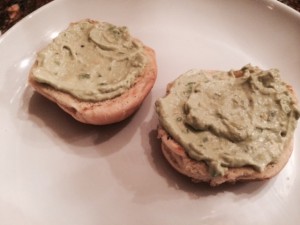 add burger and grilled pineapple.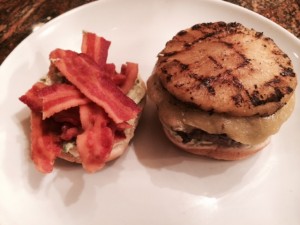 Top with bacon and the bun.
Now grab the burger with both hands, lean over slightly hunched with elbows out and take a bite. This is the proper stance so that the juices will run down your arm and not onto your shirt. Enjoy!!