Making your own BBQ sauce is simple and the taste is unbeatable. Most BBQ sauces are tomato based but this one is special, it uses plums. Sweet plum flavor with the tartness of vinegar is perfect with pork or chicken. Give this sauce a try the next time you are grilling. You won't be disappointed.
Ingredients
2 lb Ripe Plums pitted and diced – Red or Black
½ Spanish Onion finely diced
4 cloves garlic – finely diced
¼ cup Orange Juice
¼ cup balsamic vinegar
1 tbsp Soy Sauce
1 Chipolte pepper diced and 2 tsp adobo sauce
1 tbsp grated fresh Ginger
1 Cinnamon Stick
1 cup Brown Sugar
1 tbsp Olive Oil
½ tbsp butter
Procedure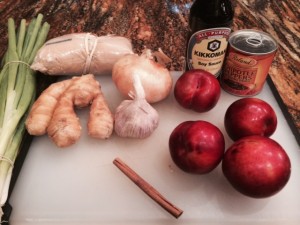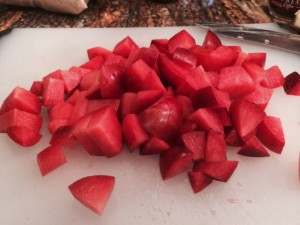 In a saucepan over medium heat, melt the butter and add the olive oil, then add the onions, salt, pepper and saute.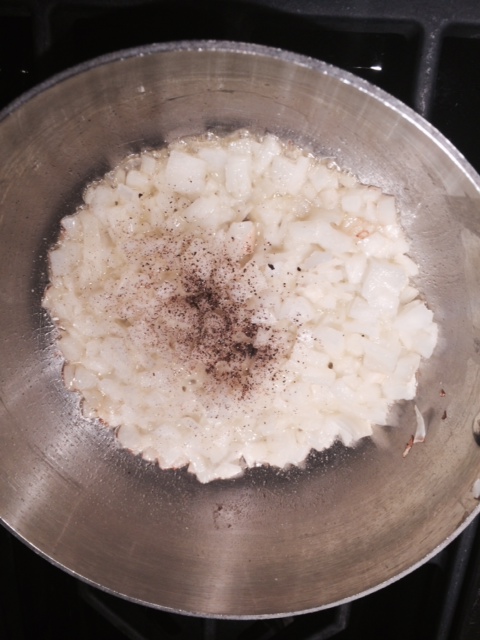 When the onions begin to soften add the garlic, grated ginger, chipolte pepper and saute a few minutes more. Now add the plums and brown sugar and allow to cook for 7 to 10 minutes, until plums begin to soften and break down. Next add orange juice, vinegar, soy sauce and cinnamon stick.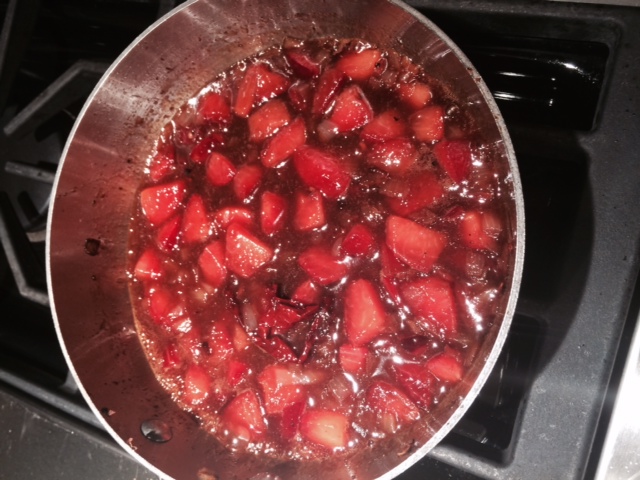 Bring to a boil then turn down to a simmer for ten minutes more. Remove from stove and allow to cool. Pour mixture into a blender and blend until smooth. If the sauce is too thin, put the sauce back into the sauce pan and reduce further.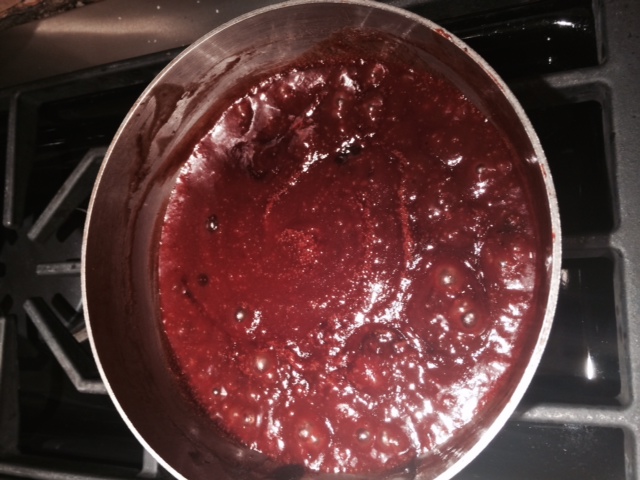 When the sauce is thick enough, taste. I know its good but if it is a little too spicy add a tablespoon of honey to reduce the heat. Now brush the sauce on your favorite grilled chicken or pork and Enjoy!!